'Serving The Community Brings Me A Lot Of Satisfaction', Says Pradip Rai.
Not many will look for a job in the rural countryside when the lure of a high paying job is available in the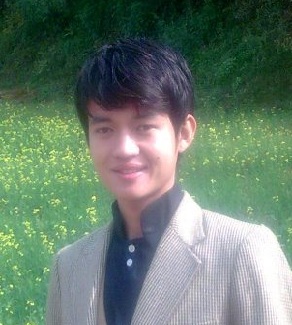 cities. But for Mr. Pradip Rai, the ability to reach out to the masses in the rural community where the need for any such help is massive, is one which made him to concentrate in the middle to low class families in the villages of Nepal.
Pradip, who graduated from Dr. M.V. Shetty College, Karnataka with a Bachelors degree in Physiotherapy, had been steadfast in his approach to help the community in a large scale.
Pradip works with Hope Disability Center, a NGO in Gulmi, Nepal ever since his graduation. He had been successful in extending the reach of the HDC to the rural masses and is looking forward to have his focus in community based rehabilitation itself. HDC has partnered with many other organizations and trusts in channeling funds in rehabilitating and promoting the welfare of the weaker sections of the society.
Pradip says that his primary job is to concentrate on the welfare of the disabled sections of the society. He had been a key figure in the effort of HDC to deliver projects such as orthotic and prosthetic supply to the disabled as well as vocational training for them inorder to bring their life back on track. He does not forget to mention about the impact organisations such as MEND, ABILIS, ALTSO, Rotary Club etc., have made for HDC.
"The success of HDC to the constant efforts by every member of the team from top to bottom" says Pradip Rai, who is also the Clinical Manager of HDC, Gulmi. He adds that one do not have to look into the cities for job, there are many opportunities for a physiotherapist in the rural untouched areas of the society. He sees that there is more potential for professionals like physiotherapists in 'community based rehabilitation' and encourages other physiotherapists to look into it. He says it brings more job satisfaction than he thought it would have.
He credits his success in this profession to Dr. Ifthikar Ali, well renowned professor at his college as well as his teachers and friends there. He added that he takes inspiration from Miss. Ganga Rayamajhi, manager of the HDC, Gulmi, who despite her physical limitations managed to show the way ahead by leading the programs at the center.
Pradip, who is very much content with what he is able to do for the society, also is upbeat on the newly setup 'Ideal Health Center' by the HDC. He is also looking forward to have several small rehabilitation units set up across Nepal and mobile units which could make treatment reach to every part of the country. He also feels that this project of his could bring jobs to many other therapists as well. He looks forward for a better future with a solid vision.