A Setback for Physical Therapists Aim For Independent Practice In India
Thursday 26 May 2011 - 06:52:59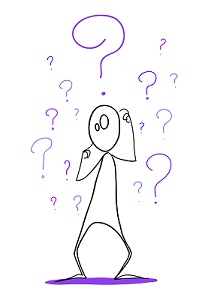 Indian government takes a step back in serving the public by denying first consultation status for physical therapy.
The Ministry of health and family welfare, India had formed the opinion that "Physiotherapists can't be included in medical category as they are not the first contact person in the diagnosis, treatment and prevention of various diseases and disorders which in fact is being done by physicians (doctors) registered with Medical Council of India. Further, their demand for parity is merely on the basis of duration of course and the courses of study of physiotherapy have not any similarity with that of physicians and dental surgeons. In addition duties performed by various categories of employees i.e. doctors, dental surgeons or physiotherapists are different and no equation can be drawn on this basis".
It is a serious mistake committed by comparing physical therapy to other medical categories to decide the scope of practice for the profession. This has been mainly done in by the fact that many in the physical therapy community are vouching for a status compared to 'medical doctors' while forgetting that one has to establish as an individual profession before being able to considered and compared to certain status. The call by many groups had been solely based attaining a similar social order as doctors and seemed to have a negative impact on decision made by the health ministry.
The health ministry opinion clearly wants to establish that physical therapy do not justify comparison to medical doctors or dental surgeons, either professionally nor by education, while the focus of the health ministry should have been on strides within physical therapy and its ability to diagnose and execute a treatment plan.
It thus should be a clear message across to all physical therapy groups to stop vouching for the comparison to medical doctors based on period and syllabus of study, but instead to explain and perform like an independent entity capable of what we are. Let us first be able to describe and make the public and authorities understand that we are different professionally and is able to make a change in a patient's life different in a way other than other medical professionals can. One need to make the health ministry to think of physical therapy as an independent field and then to consider giving the social status as deemed. It should be considered a huge mistake by many physiotherapy groups, claiming professional independence based on comparison to fellow fields than promoting the profession on its own merits.
Despite the recommendations by the Parliamentary standing committee in 2007, and through the consultancy report by the Indian Institute of Public Administration, The Ministry of health and family welfare was only able to see the comparison factor to make a decision than our merits. One can hope that the mistake is understood by the physical therapy community while trying hard further in gaining professional independency first. This also raises the issue of independent practice and the right to open self-administered PT clinics across the nation, and has to be dealt with very urgently.
News Categories